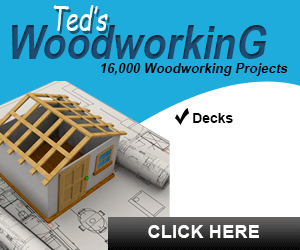 * Reports Q1 2019 results on Wednesday, April 24, after the close
* Revenue expectation: $14.97B
* EPS expectation: $1.61
Facebook (NASDAQ:) stock's powerful rally this year is sending a strong message that this troubled social media giant may be back in the game after a challenging 12 months.
Now the clear leader among the FAANG group of top technology companies, including Netflix (NASDAQ:) and Amazon (NASDAQ:), Facebook's shares have surged almost 40% since the start of 2019, to close yesterday at $183.78. This strong rebound comes after a tumultuous 2018, during which the shares plunged 26%, sapping investor confidence with a variety of high-profile setbacks, including data breaches, user privacy concerns and the political manipulation of its platform.
Though these issues continue to pose a major challenge to social media companies' future growth as politicians and regulators try to put together a set of rules to control and stem misuse, investors are becoming more confident about CEO Mark Zuckerberg's ability to produce market-beating returns even in this adverse operating environment.
The company's and conference call, scheduled for later today, will likely provide more evidence to support that bullish view. Facebook is projected to increase its sales in 2019 by about 20%, compared with just 3% for all companies, according to estimates from Goldman Sachs Global Investment Research. Its net profit margin is also expected to remain robust at 34% this year, vs the 11% forecast for the S&P 500.
This optimism, in our view, stems from the fact that Facebook's core platform is still showing growth despite all the setbacks of the past year. At its fourth-quarter presentation on Jan. 30, the company showed its global daily active users averaged 1.52 billion in the December quarter, rising 9% from a year ago.
Advertising Appeal Still Intact
Facebook, which operates the world's largest social communities and messaging services, including Instagram and WhatsApp, is still as valuable for advertisers as it was before all the controversies and scandals erupted. According to Deutsche Bank estimates earlier this month, Facebook's move into e-commerce via its Instagram app could add billions of dollars to its revenue within a few years.
The company's unparalleled reach when you combine all its digital properties shows that advertisers have no option but to go for the duopoly—Google (NASDAQ:) and Facebook, the two platforms that still collect the most user data and have the best capabilities to direct their ads to the right audience.
With this optimism, however, it would be naive to discount the risks of possible regulations facing social media companies in the coming months and quarters. Still, it's also important to recognize that Facebook hasn't lost its power and still has many options for growth.
To counter a possible slowdown in its user engagement, Facebook is spending massively to introduce new features which could help make up for lost revenue. Following through on its video-and-photo diaries, it's building a new section which displays TV-like web videos, as well as its hardware for the home.
Bottom Line
Even after a powerful rally this year, Facebook shares still look cheap when compared to last year. Trading at nearly 24 times projected earnings for the next 12 months, the stock is roughly where it was in late September, before the fourth-quarter selloff, and below levels from early 2018.
We believe that positive user growth and the company's efforts to monetize its popular digital properties will help offset the financial impact that may come from future regulations. Investors should take advantage if there is any weakness in Facebook shares after today's Q1 earnings report.