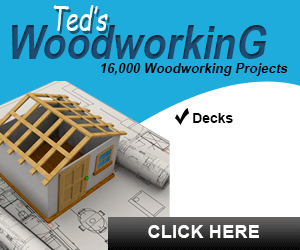 When Ashraf Khan went for the first time to the Foodpanda office in Mumbai five months ago, the numbers he was shown left him stunned.
Let's break down what he was promised. All of this is his basic pay and the incentives promised. Incentives based on the number of orders he notches up and consequently delivers. He was assured they could easily be met. He was told he would make Rs 1,320 a day, Rs 9,600 per week. He was told Rs 50,000 a month was doable.


Khan knew this was his dream job. He took a loan from his relatives, bought a used motorcycle for Rs 45,000 and a mobile phone worth Rs 9,800 on EMI.
For the first two months, life was good. "The first salary I got was Rs 58,000, the second was around Rs 55,000. It went downhill from there. We were promised around Rs 1,350 per day, which first went down to Rs 900 and then halved to Rs 450. We went to Foodpanda office seeking answers but there were bouncers who asked us to leave if we were not happy with the wages," he said.
Taking cue from Ola taxi drivers, whispers around Foodpanda delivery executives going on strike are growing louder. The last few months have seen sporadic stirs in Mumbai, Pune, and Hyderabad. In Mumbai, the strike was called off after Maharashtra Chief Minister Devendra Fadnavis met the union leader of these cab drivers and promised resolution.
"If they plan to go on strike, we will wholeheartedly support them," said S P Soni, general-secretary of the Sarvodaya Driver Association.
The frustration stems from promises delivery executives feel were not kept. This, however, is starting to sound like an all-too-familiar refrain.
ALSO READ: Foodpanda unleashes monster discounts, refunds to capture market share
Ola drivers were promised that if they worked hard enough and long enough they would be able to make almost Rs 100,000 per month (including incentives based on number of rides a day). Foodpanda delivery executives were assured they could make Rs 50,000. There were promises made on surge and demand. But the demand never kept up with the supply.
Foodpanda, just like Swiggy and Zomato, has an incentive system modelled around the number of orders that a company receives.
Swiggy clocks around 20 million orders a month; Zomato is up close at 18 million. The delivery partner logs in and starts getting orders. The more he delivers, the more he makes. But it depends on the number of orders the platform can pull in. That's the clincher. And that's where Foodpanda faces a problem. Ola and Foodpanda did not comment on the detailed questionnaire sent to them.
"Foodpanda poached a lot of riders from Swiggy and Zomato by offering them high incentives based on orders," says a senior Swiggy executive.
But because Foodpanda has hired so many people, riders don't hit the numbers to earn big.
If Foodpanda increases its base pay, the bill value by customers too will have to rise. Both Swiggy and Zomato are struggling to push the average ticket price above Rs 400. Foodpanda can slap a delivery fee but it will lose its advantage over its entrenched competitors. For now, Ola has the cash to push the boat. But how long can it keep that going is debatable.
A Swiggy executive said it was distressing Ola couldn't keep its promises. An Ola executive explained this had been a long time coming. A majority of the drivers on the on-boarding team had been instructed to get restaurants and riders signed on as well.
Ola has been moving its best talent to Foodpanda and a major restructuring is under way in the ride-hailing company.
"The executives didn't know how much they could promise. A majority of them was asked to be aggressive in pricing to get riders on board," the Ola executive said. He argues this was planned to gain market share. "It is the same game Ola played when it was trying to corner the cab market," added the Ola executive.
Many riders have switched to other companies as well. "We have received résumés from as many as 35 Foodpanda riders in the last two weeks. While we might be paying less than these firms, the salaries tend to be stable and the payment is not erratic," said a senior vice-president of a Delhi-National Capital Region-based grocery portal.