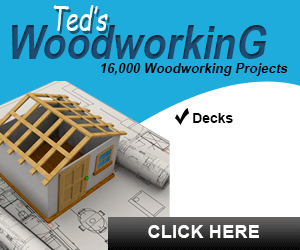 After applying brakes on their capital expenditure (capex) to stick to the fiscal goals in FY18, the state governments have accelerated their capex in the first half of FY19, especially in the second quarter, data reviewed by FE showed. The aggregate capital expenditure by 20 major states in April-September this fiscal was Rs 1.31 lakh crore, 16% higher than in the year-ago period. This is despite the fact that in the first quarter, these states reported flat y-o-y growth in capex.
The capex boost by states could help sustain the overall public spending when the Centre's ability to keep the expenditure momentum is drying out and it is heavily relying on extra-budget resources (PSU borrowings) to crowd in the elusive private investments. Of course, despite the recent pick-up, the states' capex is still slightly lagging the budget projections. But that is less than comforting from the fiscal point of view, given that most states aren't exercising the required control on their revenue expenditure.
The Centre's capex in H1FY19 stood at Rs 1.63 lakh crore, up 11% y-o-y, but as explained by department of economic affairs secretary SC Garg, in a recent interview to FE, the final H1 capex figure could be some Rs 20,000 crore less once an accounting issue (related to state-level projects co-financed by multilateral agencies) is sorted out. Of course, the Centre may still meet this year's capex budget of around Rs 3 lakh crore.
Also read: Capex depends on more than Ease of Doing Business – That's why India's highest capital formation was in the 2000s
Among the states, Uttar Pradesh (151%), Rajasthan (62%) and Gujarat (29%) reported the sharpest acceleration in capex in H1FY19. Uttar Pradesh, whose capex saw a 33% decline in FY18, spent Rs 18,318 crore to create new assets in April-September this year.
Under the Fiscal Responsibility and Budget Management Act (FRBM), states have to contain their fiscal deficit at 3%.
While the budget estimates unveiled by the states for FY19 indicate a consolidated gross fiscal deficit of 2.6% of GDP, the Reserve Bank of India in a recent report cautioned that, "visible fiscal pressures are emerging for several states on the expenditure side".
The pressures referred to are announcement of farm loan waivers (six states have already announced such largesse amounting to a total of Rs 1.26 lakh crore) and the Seventh Pay panel-induced salary/allowance hikes for state governments' staff.
The overall expenditure of the 20 states have also gathered pace. Revenue expenditure of the states reviewed by FE (including UP, Bihar, TN, Maharashtra, West Bengal, Kerala, Rajasthan, Madhya Pradesh, Telangana, Odisha, Gujarat, Karnataka and Haryana) in H1FY19 was Rs 10 lakh crore, up 13% year-on-year or 39.5% of the full-year target of Rs 25.3 lakh crore against 38.9% of the relevant target a year ago. Tax revenue of these states stood at Rs 7.5 lakh crore, up 11% y-o-y, and 40.9% of the full-year target of Rs 18.2 lakh crore (41% of the target in the year-ago period).
With Bihar, Rajasthan, MP and Punjab front-loading their market borrowing in H1FY19 to meet expenditure commitments on weak tax receipts, the borrowings of the 20 states were at Rs 1.78 lakh crore, 27% higher than the year-ago period.
While the compensation mechanism under the goods and services tax (GST) ensures states' annual GST revenue growth is at least 14%, many states like Bihar are witnessing much slower growth in their own tax revenue (which, though varies from state to state, is roughly half of the overall tax revenue). With Bihar's overall tax revenue (including transfers from central taxes) declining 36% y-o-y in H1 this year, its borrowings more than doubled to Rs 40,730 crore from Rs 19,221 crore a year ago. Rajasthan's borrowings nearly tripled to nearly Rs 18,000 crore during the period. Thanks to a tax revenue growth of 22% in H1FY19, UP has curbed its borrowing.