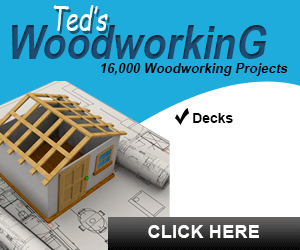 Its efforts to keep public spending robust notwithstanding, the Centre may have to trim the annual budgetary expenditure for the current financial year by Rs 50,000 crore, or 2% from the estimated level, and the axe could fall primarily on defence and some social-sector spending. Trimming of the budget to meet the tough fiscal deficit target of 3.3% of the GDP for FY19 has been necessitated because non-tax revenues could be significantly below budget target and uncertainties over indirect tax receipts, even though the government's public assertions so far have been that the aggregate tax receipts would be in line with the budget.
Unlike the UPA government which had resorted to heavy expenditure reductions to keep the fiscal numbers from going awry, the NDA government hasn't messed up with its original budget estimates much. Except in the FY15, when it retained the interim budget set by the UPA and had later to undertake a big (Rs 1,50,000 crore or 8%) reduction in the budget size, the NDA has ensured that the overall budget estimate is not visibly different from the original projections.
"The ministries or departments which are laggards in spending in the first half of this year may see budget cuts," an official said. Ministries which are lagging behind in spending include telecom, food processing and sports, which spent only 30-40% of their annual budget in H1FY19. The defence ministry, which spent 57% of its budget of Rs 4.04 lakh crore in H1, however, could also end up spending a few thousand crores less than budgeted for the full year.
On the revenue front, the Centre may see a shortfall of Rs 20,000-25,000 crore on the disinvestment front (against target of Rs 80,000 crore) as many of the transactions planned for the year including ONGC-HPCL type deals are nowhere near implementation. No concrete proposal has yet come from the administrative ministries such as power, renewable energy and petroleum ministry in this regard. Last year, ONGC's purchase of Centre's 51% stake fetched Rs 36,915 crore, helping it garner a record Rs 1 lakh crore disinvestment revenue.
Tax revenues are also not doing that well. Net tax receipts (post refunds and devolution to states) grew just 7.5% in H1FY19 as against 19% required to raise the budgeted amount for the full year. The monthly gross (pre-devolution) GST revenue (excluding cess) for the Centre to meet its budget estimate is a little over Rs 54,000 crore.
As against this, it got an average of around Rs 39,000 crore in April-October. Although some improvement in collections is now seen (October GST revenue for Centre was around Rs 49,000 crore), the revenue gap is too wide to be bridged in the next five months.
In addition, the Centre is also likely to face a Rs 20,000 crore shortfall in telecom revenues, budgeted at Rs 48,700 crore, due to weak finances of telecom firms.
In FY18, the Centre shifted some planned subsidy expenditure from budget to the balance sheet of a PSU (FCI) to manage the fiscal deficit. Though it had released nearly 100% of the BE of 1.07 lakh crore to Food Corporation of India towards food subsidy for FY18, it converted Rs 40,000 crore from that into a five-year loan from the National Small Savings Fund in March, to contain fiscal deficit at revised target of 3.5%. A similar exercise can't be ruled out this year as well.
The Centre has lined up plans to raise a massive Rs 1.7 lakh crore via the extra budgetary resources in the current fiscal, up 110% from FY18. This would help keep public spending robust, while private investments are still in the doldrums.