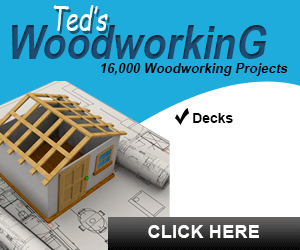 While the dominant market narrative is that U.S. President Donald Trump's sanctions against Huawei is what's driving Treasurys up, muted reactions from the other safe-haven investments, such as the , the and , water down that argument.
The more likely driver is Fed Bank of Richmond President Thomas Barkin's statement that while he favors keeping interest rates on hold for now, he worries that business confidence is fragile. Traders took from that a signal for a rate cut later this year, increasing demand for Treasurys, whose current yield suddenly seemed more attractive.
The proof of the pudding is the fact that yields yesterday dropped 3.4 basis points, to 2.357, the lowest since December 2017. Early Treasury buyers enjoyed a 3.4 relative basis-point increase. Also, if yields will continue to fall, Treasury buyers would still make a profit now.
TheiPath US Treasury 10 year Bear (NASDAQ:) ETN is designed to provide investors with inverse exposure to the Barclays 10Y US Treasury Futures Targeted Exposure IndexTM.
The Exchange Traded Notes completed a H&S continuation pattern on Monday when falling below the neckline that connected the lows within a range since April 3. The MACD fell below the zero line, and the shorter, blue MA fell below the longer, red MA, as various price gauges weaken. Also, the RSI completed its own H&S, demonstrating that momentum is supporting the price breakdown. However, investors should beware of the powerful hammer on the March 27 low.
Its potency comes from the absence of upper shadow, suggesting consensus, and the long lower shadow is a visual presentation of how deep bears were sucked into the wrong side of the trade, only to help the bulls when covering themselves. The current rate found support above the $16.05 level, and sure enough, it has developed—on an intraday basis—a bullish, inverted hammer.
The outlook for a rebound fits with the H&S pattern that is generally followed a b return move, as traders retest the trend reversal. Therefore, patient traders could enjoy an ideal short position.
Trading Strategies
Conservative traders would wait for a new low to be formed, below March 3's $16.05, including a full pullback, in which the neckline demonstrates resistance, with at least one, long red candle, engulfing a green or small candle of either color.
Moderate traders may wait for a return move for a better entry, not necessarily to ascertain the pattern's integrity.
Aggressive traders may enter a short position, as soon as their account equity and strategy enables it.
Trade Sample
Entry: $17.00
Stop-Loss: $17.50
Risk: $0.50
Target): $15.50
Reward: $1.50
Risk-Reward Ratio: 1:3