© Bloomberg. Workers assemble a vehicle at the Xpeng Motors Technology Ltd. prototype center in Guangzhou, China, on Wednesday, June 6, 2018. Though Xpeng hasn't delivered a single vehicle, doesn't own a factory and hasn't obtained a production license from the government, the Chinese electric automaker expects to raise more than $600 million this month from investors that include Alibaba, valuing it close to $4 billion, according to a person familiar with the fundraising. Photographer: Giulia Marchi/Bloomberg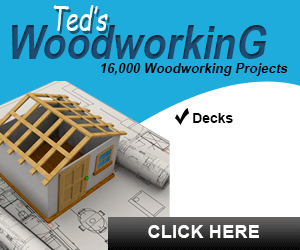 (Bloomberg) — China's economy showed tentative signs of stabilization in October with infrastructure investment and industrial production picking up, even as weak retail sales underscored strong downward pressure on output.
Industrial production gained a better-than-expected 5.9 percent from a year earlier, and fixed-asset investment rose 5.7 percent in the 10 months through October, exceeding an estimate of 5.5 percent. Those readings signal that government stimulus aimed at spurring infrastructure investment is finally passing through into the real economy.
At the same time, consumers are still in a downbeat mood, with a slowing property market worsening the outlook. October retail sales growth slowed to 8.6 percent, down from a 9.2 expansion a month earlier. New home sales rose at the slowest pace in six months.
On balance, the data provide some respite for policy makers grappling with how to arrest a slowdown that saw third-quarter growth fall to the weakest pace in almost a decade. The broadest measure of credit data reported Tuesday showed a slump last month amid slower government debt sales, suggesting more stimulus may be on the way.
"China's economy continues to grapple with stiff headwinds," said Frederic Neumann, co-head of Asian economics research at HSBC Holdings Plc (LON:) in Hong Kong. "More stimulus will be needed in coming months to prevent a sharper deceleration in overall growth and to prop up household spending and private investment in particular. Officials will likely deploy fiscal levers more aggressively, with monetary easing only providing a supporting role."
Leading drivers of the rebound were investment in environmental protection and cleanup, and road transportation projects, which quickened noticeably in October, said Liu Aihua, spokeswoman for the National Bureau of Statistics, at a briefing in Beijing Wednesday. Some infrastructure projects resumed construction, and some major hydro power, transportation, and energy projects have sped up, which showed that support policies are starting to have an effect, she said.
The 3.7 percent expansion in infrastructure investment, up from 3.3 percent a month earlier, showed that the recovery is still at a low level and that there's a need to beef up support via policy, funding and also implementation, said Liu.
The acceleration in industrial output expansion in October was driven by basic materials. Cement production jumped 13.1 percent from a year earlier, marking the fastest pace of growth since March 2016. Production of pig iron and steel products logged the biggest gains in five years, while growth of coal and coke output also saw a sharp acceleration.
Production of items more oriented towards manufacturing, on the other hand, did not fare so well. Output of metal-cutting machine tools plunged 9.8 percent from a year earlier, marking the worst decline in almost three years, while production of integrated circuits fell 7.3 percent, marking the worst reading on record in more than five years of data.
"Fiscal stimulus money is finally being spent on infrastructure, which pushed up fixed-asset investment growth," said Iris Pang, Greater China economist with ING Bank NV in Hong Kong. "Front loading of exports supports manufacturing, which explains higher industrial production growth."