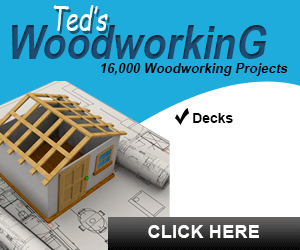 Even though he is still a member of the UFC roster, CM Punk claims he would never fight someone like Logan Paul if it was offered to him.
Punk (0-2) last fought at UFC 225 in his hometown of Chicago in June where he lost a one-sided fight to Mike Jackson via unanimous decision. The manner of the defeat, especially after his unsuccessful debut at UFC 203 over 2 years ago, led to many calling for him to never fight under the promotion's banner again.
However, one fantasy matchup that has been talked up in recent times is a fight between Punk and controversial YouTuber Logan Paul. Paul took part in a blue-collar boxing match with KSI in August and notably had an impressive showing in what was later ruled a draw. Add in the fact that he has wrestling experience from college, is just 23 years of age, and later signaled his intentions of fighting in the UFC, it's certainly a possibility, given that someone like Punk was able to compete with no prior MMA experience.
Punk's teammate and welterweight champion Tyron Woodley backed the former WWE champion to win if they were to fight. But for Punk, he just has no interest in sharing the octagon with someone like Paul.
"I'm not fighting Logan Paul," Punk told MMA Fighting in a recent interview. "I think this is one of the avenues where people will be like, 'I don't even know who Logan Paul is.' Logan Paul is apparently a popular guy, but it's not in any kind of avenue that I drive my car on. The only thing I know about him is he's the guy who filmed the dead body in the Japanese suicide forest, which is don't get me started on that, because I'll say a bunch of stuff and then I'm sure somebody will make a YouTube video about it."
"My entire life, before I ever got into MMA, for some reason I'm like this magnet. I don't know what the deal is. Maybe it's because, like Ben Askren, I just live unapologetically, I'm like honest to a fault and I'm just myself and I don't really care. When you fight somebody, when you enter into a fight camp, you have to spend a lot of time thinking about that person. Maybe some guys don't, maybe some guys focus on themselves," he added.
"But you still have this person in front of you. And I'm not into sharing that much of my time and my headspace and my life with somebody that did something that I feel is so reprehensibly disrespectful to the people of Japan, who I love. They'll always have a special place in my heart. So, no. I'm not fighting him. I have no interest to."
CM Punk is still a member of the UFC roster despite two lopsided losses. In this picture, Punk prepares to fight Mike Jackson in their welterweight bout during the UFC 225: Whittaker v Romero 2 event at the United Center in Chicago, June 9, 2018. Photo: Dylan Buell/Getty Images
Since his defeat to Jackson, Punk has been busy with a number of things, and most recently, was announced as a member of the Cage Fury Fighting Championships (CFFC) broadcast team. His first gig will be providing color commentary for the CFFC card Dec. 14 at the Borgata in Atlantic City.
But that does not mean he's done fighting. Earlier this month in a separate interview, he refused to rule out another fight, and while he acknowledged it was unlikely he would fight in the UFC again, he was still a member of the roster.
"Yeah, I am [a member of the UFC roster]. Yes [I'm still part of the USADA drug testing pool]. Unfortunately, yeah. I still have to pee in cups. Huge fan of wasting my time peeing in a cup," Punk added before being asked whether he'd accept a fight if UFC president Dana White called him. "Yeah. He could also call me tomorrow and be like, 'Hey, you're cut.' And I'll be like, 'Oh, great.'"
So why hadn't the Chicago native already been cut? It would make sense to do it, especially if another fight in the UFC was not happening.
"Yeah, I agree," Punk replied. "But I'm a special case. I don't know. I'm different than most people."