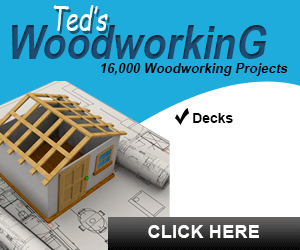 The Coal India share sale on Wednesday garnered bids worth only Rs 42 billion, less than a third of what the government had targeted. The centre was looking to divest shares worth over Rs 148 billion in the coal miner as a part of its ambitious Rs 800-billion disinvestment programme for 2018-19.

The tepid demand for shares of Coal India would make it challenging for the government to achieve the disinvestment target, said market players.



The core issue for the Coal India share sale was set at Rs 50 billion, while another Rs 99 billion was green shoe—a term used for the option availed by the seller to retain oversubscription. The total demand from institutional investors, however, was less than the base issue size.

According to data provided by stock exchanges, the offer for sale (OFS) got bids for 158 million shares from institutional investors at the floor price of Rs 266 per share.

Interestingly, the OFS had garnered bids worth only Rs 10 billion an hour before the close. The bulk of the subscription came in the last one hour, indicating that state-owned institutions such as Life Insurance Corporation (LIC) could have been nudged to participate.

"The demand for the share sale was poor if one excludes the bids from LIC and some other state-owned institutions," said an investment banker asking not to be named.

Retail bidding on Thursday

A total of 111.7 million shares worth nearly Rs 30 billion meant for retail investors—those investing up to Rs 200,000—will be auctioned on Thursday.

Market players are not expecting much demand in the retail segment due unattractive discount and weakness in the secondary market. The differential in the secondary market price and the post-discount OFS price is only five per cent.

Shares of Coal India on Wednesday closed 3.6 per cent lower at Rs 266, the floor price set by the government. The centre, however, is offering a discount of five per cent to investors applying under the retail category. Assuming all retail investors apply at the floor price, the post-discount allotment price works out to Rs 253 per share.

On a fundamental basis, Coal India's valuations are attractive, say market players.

The stock trades at just 10 times its estimated one-year forward earnings and offers a dividend yield of more than six per cent. The consensus 12-month price target for the stock is Rs 338, data provided by Bloomberg shows.

Currently, the government holds 78.32 per cent stake in Coal India. Had the entire share sale been subscribed to, the stake would have come down by nine per cent.

As on October 26, the centre had raised Rs 100 billion by divesting stake in PSUs this fiscal, according to the website of Department of Investment and Public Asset Management (Dipam). In the remaining five months, the centre will have to raise over Rs 650 billion after factoring in the latest Coal India disinvestment.