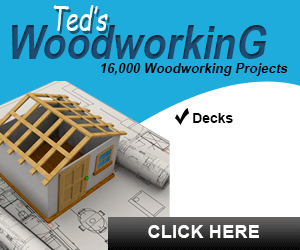 surged almost 20% this year, outpacing the 's 15% gain, with Americans dining out more when the jobs market became robust at the start of the year.
Fast-casual chains, notably Chipotle (NYSE:) (up 68%) and Shake Shack (NYSE:) (up 44%), have regained favor with investors this year. Pizza chains have also shown strong performance, with Papa John's (NASDAQ:) and Domino's Pizza (NYSE:) gaining 24% and 14% respectively, while traditional fast-food brands like McDonald's (NYSE:) (+13%) and Yum! Brands (NYSE:) (+18%), which operates the brands Taco Bell, KFC and Pizza Hut, also rewarded investors.
In the highly competitive restaurant space, here are two stocks with the best potential for long-term gains and one to steer clear of:
1. Wingstop: Transforming Into A Digital Powerhouse
Wingstop Inc (NASDAQ:) is up around 38.5% so far in 2019, significantly outpacing the S&P 500′s performance over the same time frame. Shares closed at $88.87 last night, not far from the all-time high of $91.53 reached on June 7, giving the company a valuation of $2.6 billion.
The Dallas-based chicken wing restaurant chain is benefiting from an impressive rise in digital transactions. Online orders made up roughly 30% of WING's business at the end of the first quarter, as efforts to boost digital sales, which included launching a new mobile smartphone app as well as upgrading its website, pay off.
Wingstop has also seen a healthy boost in traffic at its physical locations. The company first-quarter same-store sales growth of 7.1% on May 7, more than double consensus estimates of 3.5%, as its simplified menu concept along with growing brand awareness attracted customers.
Even after rising 190% since its IPO in 2015, we expect Wingstop to remain one of the best-performing, fast-casual restaurant names in the sector thanks in large part to its smart investments in digital sales initiatives.
2. Wendy's: China-Proof Stock Charging Higher
Wendy's (NASDAQ:) stock, which closed at $19.43 on Tuesday, gained almost 25% since the start of the year, making it one of the best-performers in the fast-food industry. The stock hit a 12-year high of $20.14 on June 7.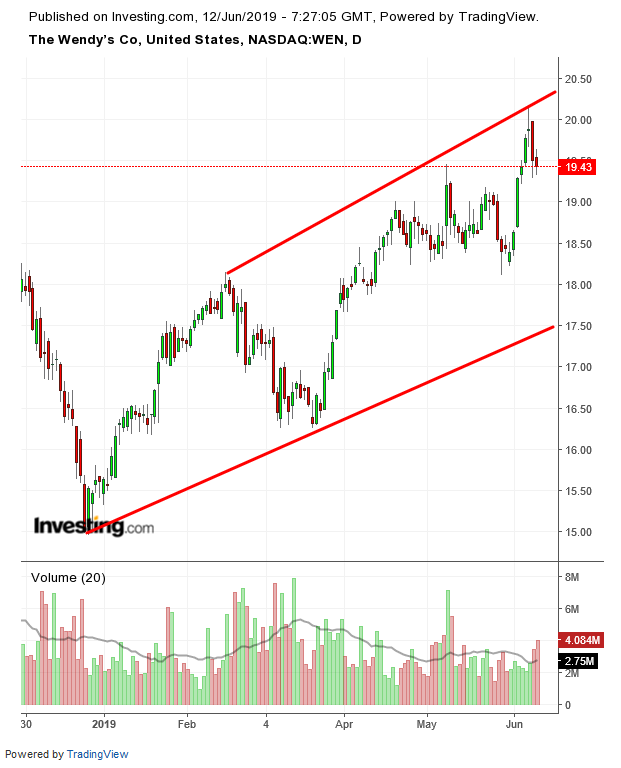 WEN Daily Chart
Shares of the burger chain charged higher since its on May 8, when it delivered impressive earnings growth and revenue that was significantly better than market expectations, thanks to higher royalty fees from franchisees.
Same-store sales in North America grew 1.3%, compared with an increase of 0.2% in the fourth quarter, as its new premium burgers, which include avocado and bacon, helped boost traffic.
What makes Wendy's stand out from the rest of its fast-food rivals is the fact that it has zero locations in China, making it one of the top China-proof names that are insulated from the ongoing U.S.-China trade dispute. Its high dividend growth, currently at 40 cents annually, paid in quarterly increments, with a 2.18% yield, further enhance its appeal.
3. Luckin Coffee: Losing IPO Faces Strong Competition
Chinese coffee chain start-up Luckin Coffee (NASDAQ:) has gotten off to a turbulent start since going public last month. Shares opened on the first day of trading at $25, but have fallen almost 30% since, closing at $17.60 yesterday.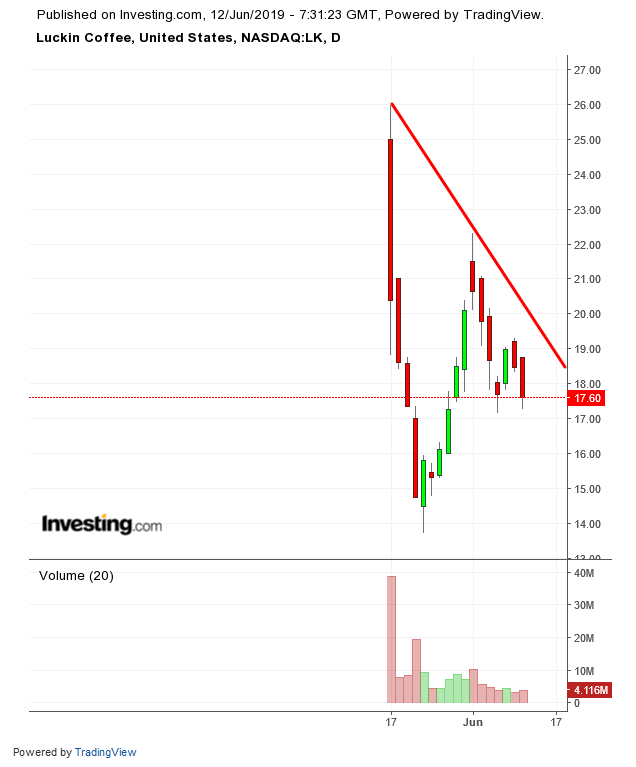 LK Daily Chart
The company, known as the Starbucks (NASDAQ:) of China, is trying to compete with the global powerhouse to become China's largest coffee chain. At just 18 months old, Luckin already has 2,370 stores in 28 cities across the Asian country and plans to have 4,500 stores in China by the end of this year. Starbucks, however, presents a significant challenge, with its latest earnings report stating that it has 3,789 stores in China and plans to add 600 net new stores annually to reach 6,000 locations by fiscal 2022.
Luckin's rapid expansion efforts come at a heavy cost and like most startups, the company is not yet profitable. It posted a net loss of $241.3 million for 2018. Luckin says it also expects to compete against convenience stores and other businesses, which could hurt its market share.