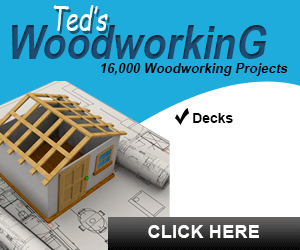 Over the past five years, the world's two largest social media heavyweights — Facebook Inc. (NASDAQ:) and Google's parent Alphabet (NASDAQ:) Inc. — have massively outperformed the markets and rewarded their loyal investors with hefty returns. But with the challenges they're now facing, it's become extremely difficult to predict whether these behemoths will repeat their performance in the next five years.
The biggest drag on the value of their shares has been political, from regulatory probes instituted after the companies were accused of manipulating consumer data to their advantage, failing to stop the misuse of their platforms, and engaging in monopolistic practices that stifle competition.
The result is that both stocks' upward momentum has stalled during the past year, falling between 5-10% as the pressure mounted to rein in their power as they continue to become big. Google and Facebook now make up about 60% of the U.S. digital-advertising pie, which in 2019 is projected to exceed the total ad spend on TV for the first time.
The news flow of the past two weeks suggests that the regulatory environment will become more hostile for these tech firms in the coming months. The House Judiciary Committee said last week it plans a bipartisan investigation into whether digital platform companies are using their market power to harm competition. That move will heighten scrutiny of Google and Facebook.
That announcement came after media outlets reported that top antitrust officials have agreed to divvy up oversight of several technology giants. The Federal Trade Commission will take responsibility for antitrust probes of Facebook and Amazon (NASDAQ:), while the Justice Department is set to open an investigation of Google.
Since the news began to leak, the shares of both Facebook and Google have come under pressure. Google closed at $1,081.04 on Tuesday, down about 7% for the month, while Facebook finished trading at $178.10, shedding more than 5% of its value over the past four weeks.
A Big Layer of Uncertainty
For long-term investors in these tech stocks, the new probes add a significant layer of uncertainty. First, these investigations are usually lengthy and hard to predict. The Justice Department's antitrust lawsuit against AT&T (NYSE:), and its unsuccessful bid to break up Microsoft (NASDAQ:), took years to unfold.
Between 1998 and 2001, Microsoft was accused of monopolizing the computer operating-system market. That was also the period when its stock lagged the broader market. The company settled with the U.S. government in November 2001. A two-year FTC probe of Google for violating antitrust and anti-competition statutes in how it arranges its Web search results resulted in no action in 2013.
On the flip side, if tougher regulations were implemented after these investigations, they will negatively impact profits, making it harder to justify the rich valuations these stocks enjoy.
"The current political environment is ripe for significant antitrust enforcement," strategists at BCA Research wrote in a recent note. "Whether it is election meddling, data privacy issues, perceived ideological bias, or large accumulation of wealth, Americans across the political spectrum are wary of the power of tech companies."
Bottom Line
It's hard to predict what the final outcome of these investigations will do, but one thing is clear: it will become increasingly difficult for these social media giants to outperform the market while these probes continue, especially in the run-up to the Presidential election in 2020. We believe the chances of these companies being broken up are low, but the negative publicity and political rhetoric will continue to have a negative impact on their share performance.