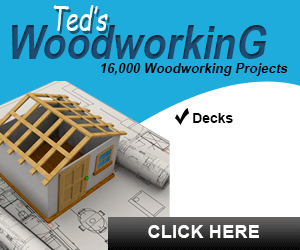 Huawei brand Honor on Tuesday added another flagship device to its smartphone portfolio available in India. The Honor View 20, which is the rebranded version of the Honor V20, made its debut in the country with many firsts – it has got the world's first 48-megapixel primary camera, it features a punch-hole display, another first in the mobile industry. But the list of features Honor View 20 brings does not end here. It is a flagship device that aims to take on bigwigs that are priced higher. Honor also took a potshot at OnePlus 6T at the launch event in New Delhi, which possibly hints at company's plan to counter OnePlus flagships in the upper mid-range.
Here's a rundown of the five top features of the Honor View 20, which is now available to buy starting at Rs 37,999 in India. The smartphone can be purchased via Amazon India, HiHonor online store, and Reliance Digital stores for the offline customers.
48-megapixel camera – Honor View 20 was launched with a 48-megapixel Sony IMX586 camera on the rear earlier this month in China as Honor V20. This is for the first time a smartphone features a camera as highly specced as this one. The company claims the 48-megapixel can click extensively detailed photographs, however, we hold that claim until our review is out.
Time of Flight (ToF) camera – Sitting next to the 48-megapixel shooter is the Time of Flight, otherwise known as ToF, camera. This camera is essentially used to map the structures and sizes of the subject in the view, finding applications in motion and gesture apps, as well as optimising the human body shape. Honor claims this is a 3D camera that can sense the depths in a scene, as well as perform separates the 3D image of the human body from the background.
Punch-hole display – The Honor View 20 holds the honour of taking the opportunity away under Samsung's nose and announcing the first punch-hole front camera setup. With a diameter of 4.5mm, the punch hole houses a 25-megapixel AI camera with a lens diameter of 3.05mm. This eliminates the need for space to accommodate the front camera and sensors, which potentially prevents the company from achieving a bezel-less display.
Dual-frequency GPS – The Honor View 20 comes preloaded with not one but two GPS frequencies to make sure it receives the most accurate geolocation. It's not very different from the regular GPS although there is better reception since dual-frequency GPS uses more than one bands to connect to the satellites for spotting the location.
Liquid Cooling – The Honor View 20 is integrated with a liquid cooling system that takes care of the thermal activity happening inside the processor while playing high-end games. Liquid cooling dissipates the heat into fragments and cools them down using the liquid packed inside the tubules.