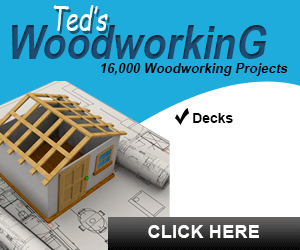 Lax norms adopted by the regulator, National Housing Bank (NHB), on how housing finance companies (HFCs) must report their asset-liability management (ALM) could be masking the ALM mismatch in the segment, at a time when non-banking financial companies (NBFCs) are facing a liquidity crunch, according to a report by Credit Suisse.
Although HFCs have come out with decent ALM (asset minus liabilities) records, with shortfall reported at under 10% of their loan books over the near term, the report cautioned that the relaxed guidelines could be "distorting the true picture".
This is because NHB, a wholly-owned arm of the Reserve Bank of India (RBI), allows housing finance companies to report ALM on behavioural basis (factoring in loan prepayments and liability roll-overs) instead of using run-down rates (repayment) as per loan contracts. HFCs typically base their ALM reporting on their own historical experience of run-down rates (over, say, the last five years), while other NBFCs report their ALM on a contractual basis. "This, in an environment of abundant liquidity, could lead to an illusion of shorter-tenure asset book — requiring a matched shorter-tenure liability book," it said.
NHB data show the run-down rate for home loans at around 25% — implying the duration of about four years, compared with contracted maturities of 10-20 years. "If we move to a situation of tighter liquidity, then such frequent balance transfers may not materialise — leading to an elongation in asset duration," it said. "This would require a similar readjustment of liabilities."
An email sent to NHB on October 24 for a response remained unanswered till the paper went to press on Monday. NHB serves as a regulator of HFCs, under the overall regulatory framework stipulated by the RBI.
Separately, sensing the urgent need to ease a liquidity crunch, the NHB — which had approved the disbursement of only Rs 8,835 crore between July 1 and October 8 — has sanctioned as much as Rs 11,135 crore more in just 19 days through October 27, according to a tweet by the regulator on Saturday.
The crisis at Infrastructure Leasing and Financial Services has worsened the liquidity crunch for NBFCs, including HFCs. As such, the NHB had on October 10 hiked its refinance limit for HFCs by 25% to Rs 30,000 crore for the year through June 2019, from the initial target of Rs 24,000 crore.
The RBI, too, recently eased the ceiling for lending to a single NBFC until end-December, which is expected to facilitate additional lending of Rs 59,000 crore to NBFCs. Even State Bank of India (SBI) has said it will triple its target of buying standard loans from NBFCs to Rs 45,000 crore in the current fiscal. Meanwhile, in their meeting with finance minister Arun Jaitley on Friday, chiefs of top public-sector banks said they had "enough cash" to take care of the liquidity crunch being faced by NBFCs. The banks that were part of the meeting included SBI, Punjab National Bank, Bank of Baroda, Union Bank, and Bank of India. Still, sentiments have remained subdued.
Cautioning against a looming credit crunch, the Credit Suisse report says even as bank credit growth in the last two years has averaged at 7%, a strong 20%-plus growth in NBFC credit aided overall credit expansion beyond 10%. The imminent slowdown in NBFC growth could lead to a domestic credit crunch, and overall credit growth could drop below 10%, as state-run banks continue to be constrained by capital and private banks by liquidity. "Growth slowdown in NBFC will impact stocks' premium multiples," it said.
Already, the mutual fund exposure to NBFC debt at 30% of their debt asset under management is outsized and unlikely to sustain. As much as 55% of this is of short tenor. Large maturities over the next two months will be a challenge, given many NBFCs have mutual funds contributing 25-40% of their borrowings, says the report.