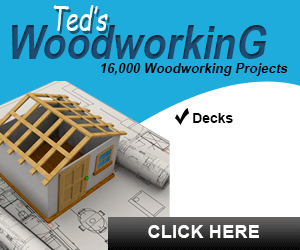 Private-sector lender ICICI Bank on Monday reported a 5% year-on-year (y-o-y) fall in its standalone net profit to Rs 969 crore in the March quarter of FY19, owing to a 36% y-o-y drop in non-interest income to Rs 3,621 crore, even as core income rose. In the March quarter of FY18, ICICI Bank had seen its other income being boosted by the sale of its 20.78% stake in ICICI Securities, which had resulted in gains of Rs 3,320 crore for the lender.
In Q4FY19, ICICI Bank's net interest income (NII) rose 26.5% y-o-y to Rs 7,620 crore. NII is the difference between interest earned and interest expended. Its net interest margin (NIM) — a key measure of profitability — stood at 3.72%, up 32 basis points (bps) from 3.4% in the previous quarter.
Provisions for the quarter stood at Rs 5,451 crore, down 18% from the same period last year. The bank said that it has classified its fund-based outstanding to Infrastructure Leasing & Financial Services Limited (IL&FS) entities amounting to Rs 276 crore as non-performing and holds a provision of Rs 146 crore, or 53%, against this exposure. ICICI Bank also has non-fund based exposure of Rs 545 crore to IL&FS entities and holds a provision of Rs 468 crore, or 86%, towards this outstanding.
During FY18, the Reserve Bank of India (RBI) had advised banks to initiate insolvency resolution process under the provisions of Insolvency and Bankruptcy Code, 2016 (IBC) for certain specific accounts. In the notes to accounts, ICICI Bank said that as on March 31, 2019, it holds a provision of Rs 7,621 crore against its Rs 10,306.50-crore exposure to accounts named in the RBI's two lists, which amounts to a provision coverage of 73.94%.
The lender said it has no divergences in asset classification to disclose following the central bank's annual supervisory process for FY18.
Additions to gross non-performing assets (NPA) increased to Rs 3,547 crore in the March quarter from Rs 2,091 crore in the December quarter. ICICI Bank's gross NPA ratio at the end of March stood at 6.7%, 105 bps lower than 7.75% at the end of December, while the net NPA ratio decreased 52 bps sequentially to 2.06% from 2.58% as on December 31.
Recoveries and upgrades of NPAs were to the tune of Rs 1,522 crore. The provision coverage ratio on NPAs, including technical/ prudential write-offs, increased 440 bps sequentially to 80.7%. Total advances at the bank grew 15% y-o-y to Rs 5.44 lakh crore. Retail assets, which constituted 57% of its loan portfolio as on September 30, saw a 20% y-o-y growth.
Total deposits increased by 12% y-o-y to Rs 5.87 lakh crore and the bank's current account savings account (CASA) ratio stood at 49.6%, down from 51.7% a year ago. CASA deposits increased 12% y-o-y to Rs 3.24 lakh crore as on March 31. The bank's total capital adequacy ratio (CAR) as per RBI guidelines on Basel III norms was 16.89% and its tier-1 capital adequacy (CET-1) ratio stood at 15.09% on March 31, as compared to the minimum regulatory requirements of 11.03% and 9.03% respectively.
ICICI Bank shares on the BSE closed at Rs 401.40 on Monday, down 0.11% from their previous close. The results were released after market hours.