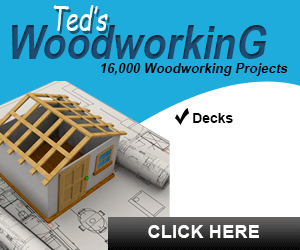 Healthcare conglomerate Johnson & Johnson has acknowledged that it received subpoenas from the U.S. Justice Department and the Securities and Exchange Commission (SEC) over alleged asbestos contamination in its baby powder products.
This is the first time the company is disclosing action by federal agencies on the alleged contamination issue.
The matter was disclosed in its annual report on Wednesday.  But it promised to "cooperate fully with these inquiries and defend the Company in the talc-related litigation."
According to Johnson & Johnson, the federal agencies' notice pertained to news reports involving inaccurate statements and allegation of withholding crucial information which was already in the public domain.
Refuting any substance in the allegations, the company added that "decades of independent tests by regulators and the world's leading labs have proved Johnson & Johnson's baby powder is safe and asbestos-free and does not cause cancer."
There were no comments from the Justice Department or SEC.
In last December, news reports revealed Johnson & Johnson has been aware of the traces of asbestos, a carcinogenic substance in its talc and powder products. This was evident in the test data from the 1970s to 2000s.
But the company held back the crucial information from the regulators and public.
The revelatory reports caused a share market crash of Johnson & Johnson and it lost $40 billion of market value in a single day.
Lawsuits alleging cancer from company products
Johnson & Johnson is also facing several lawsuits where an average 13,000 plaintiffs are alleging that contaminated talc products including baby powder caused cancer.
Many of the lawsuits are on the trial stage. The New Brunswick-based company appealed one verdict in July that awarded $4.7 billion to 22 ovarian cancer patients and their relatives.
Recently, Imerys Talc America, a supplier of talc for Johnson & Johnson filed for Chapter 11 bankruptcy. It was a co-defendant in the lawsuits.
The supplier said it did not want to "litigate these claims in perpetuity and incur millions of dollars in projected legal costs to defend these cases."
Counter-campaign as a PR exercise
J&J had launched a PR exercise to undo the damage via a national ad campaign to save itself from the news reports. Though the company's stock suffered, it has since rebounded. 
Containers of Johnson's baby powder made by Johnson and Johnson on a shelf on July 13, 2018 in San Francisco, California. The healthcare major admitted that it received subpoenas from the U.S. Justice Department and the SEC on alleged asbestos contamination in its Baby Powder. Photo: Photo by Justin Sullivan/Getty Images
The J&J continues to assert that Reuters overlooked scientific evidence that showed talc will not cause cancer and there was no asbestos presence in the baby powder that existed in the market for the past 15 years.
Meanwhile, U.S. Democratic Senator Patty Murray urged company CEO Alex Gorsky to produce data related to testing of talc products and show, "how it presented that information to regulators and consumers."