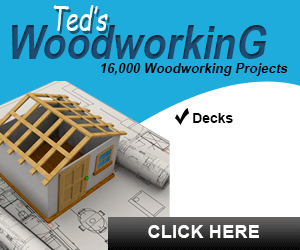 The Los Angeles Lakers suffered their worst defeat of the 2018-2019 NBA season Tuesday night, losing 117-85 to the Denver Nuggets on the road. It also marked LeBron James' worst individual performance since going to L.A.
James scored a season-low 14 points, missing 10 of his 15 field goal attempts and going 0-4 from three-point range. It was the first time this year James had more shot attempts than points. He also had seven rebounds, two assists, two steals, two blocks and four turnovers in the loss.
James scored fewer than 15 points while playing at least 30 minutes just once last year.
The Lakers trailed by eight points at halftime, but the Nuggets pulled away in the third quarter when they outscored Los Angeles 31-21. Kyle Kuzma led the Lakers with 21 points on 15 shots.
Lonzo Ball was limited to 18 minutes because of an ankle injury. The point guard had seven points, five rebounds and four assists. He expects to play Thursday night when the Lakers host the Indiana Pacers.
Lonzo said he's playing on Thursday. He added that it's the same exact spot of the ankle he turned earlier this month, but he's confident he's OK and can play through it (as he did a couple weeks ago).

— Mike Trudell (@LakersReporter) November 28, 2018
L.A. handed Denver their first loss of the season when they beat the Nuggets 121-114 at Staples Center on Oct. 25.
Denver now has the third-best record in the Western Conference. Los Angeles is seventh in the West, though they only trail the No.1 seed Los Angeles Clippers by 2.5 games.
The Lakers have lost two straight games since going a season-high four games over .500. They were defeated at home by the Orlando Magic Sunday 114-108, blowing a 10-point lead with fewer than seven minutes remaining in the fourth quarter.
James has scored 24 points or less in three straight games. The Lakers have won their last seven games when James has scored at least 25 points.
Through 20 games, James is fifth in the NBA with 27.6 points per game. It's his highest scoring average since the 2013-2014 season.
Los Angeles is all the way down to 17th in offensive rating with 108 points per 100 possessions. The Lakers are averaging just 93 points over their last three games.
The Lakers are 12th in defensive rating.
Lonzo Ball #2 and LeBron James #23 of the Los Angeles Lakers high five during the first half of the NBA game against the Phoenix Suns at Talking Stick Resort Arena on October 24, 2018 in Phoenix, Arizona. Photo: Christian Petersen/Getty Images