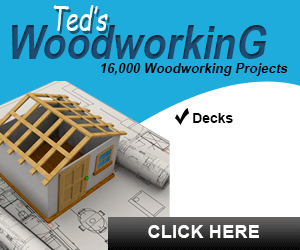 The summer heat can't arrive quick enough for natural gas bulls.
Natural Gas 1-Hour Chart – Powered by TradingView
Those long gas on the New York Mercantile Exchange's Henry Hub spent Wednesday defending gains built in three previous sessions as weather models showed the heat wave needed for cooling may be some way off.
Gas Production At Record Highs But Consumption Tepid
Those forecasts mean one thing: until peak gas demand for cooling arrives, there will be tepid consumption of the fuel.
And with production remaining at record highs, unused gas has to go into underground caverns, significantly altering storage levels that have so far been below the five-year average.
Thursday's from the U.S. Energy Information Administration is expected to show a build of 104 billion cubic feet for the week ending May 10, analysts tracking the market say.
If true, that would match exactly with what was injected into storage the same week a year ago. Even so, the 104-bcf build will be significantly higher than the 89-bcf that marks the five-year average for injections. And it is nearly 20 bcf above the 85-bcf storage increase during the previous week to May 3.
The storage spike comes after warmer-than-normal weather last week, where a reading of 37 heating degree days (HDDs) was seen.
HDDs measure the number of degrees a day's average temperature is below 65 Fahrenheit (18 Celsius) and are used to estimate demand to heat homes and businesses.
Last week's 37 HDDs compare with the 30-year normal of 40 HDDs for the period and 14 HDDs for the same week last year.
Dominick Chirichella, director of risk and trading at the Energy Management Institute in New York, said warmer weather is projected to continue the remainder of this week over the U.S. East Coast, the most influential price-setting zone for natural gas.
Said Chirichella:
"Heavy rain and flooding will be significant risks across the Central U.S. this weekend and early next week."

"Temperatures should be above-normal to well-above-normal across the eastern half of the country once again during the day 11-15 period."
Weather Warmer Than Usual, But Still Inadequate For Air-Conditioning
Yet, he concedes that this will not be enough to bump up air-conditioning demand for now, saying the heat required for that will not arrive till much later.
Scott Shelton, energy futures broker at ICAP in Durham, N.C., concurs with Chirichella. He says the impact of the bearish weather was already telling in Wednesday's price action in gas, where the benchmark June futures contract on Henry Hub fell more than 2% despite the strong defense put up by market bulls eyeing a fourth straight week of gains.
"I think CTAs (commodities trading advisors) are buying back shorts on the momentum side," Sheldon added, referring to bullish hedge fund managers attempting to bring June futures back above the $2.70 per million British thermal units pricing.
settled down 5.8 cents, or 2.2%, at $2.601 per mmBtu on Wednesday. The level eyed by the CTAs is almost 10 cents, or 4%, higher.
"The question remains if the market has the buying to do it as everything moves very slowly in NG lately," said Shelton.
"Perhaps a lower-than-expected storage number can do it as that may generate enough supply & demand bulls" to come into the market, he added.
'Neutral' Call On Natural Gas Not Too Optimistic For Bulls
Investing.com has a "Neutral" call on natural gas on its daily technical outlook. Its top-end resistance for June gas is $2.697, slightly below the $2.70 level. But it also has a
lowest support of $2.507—meaning the contract could lose almost 10 cents as well on the downside.
Some analysts, however, are more optimistic about the positive impact of weather on prices in the nearer-term.
Dan Myers of Gelber & Associates in Houston, Texas, is one of them, saying:
"Although 100+ bcf injections are currently projected for upcoming weeks, weather forecasts have been trending more bullish and suggest that storage expectations in late-May could be revised further downward."

"This will provide support on the low-end and help prices resume their modest recovery this month after Wednesday's temporary pullback."