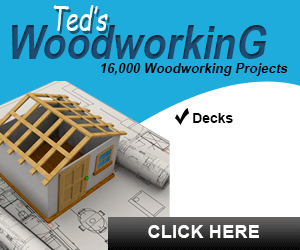 It could turn out to be a perfect storm for natural gas bulls in the near-term, with a few real storms thrown in as well.
Relentless record highs in production, benign weather and Memorial Day travels that are expected to cut air-conditioning needs in offices and homes could force prices of the fuel to new lows after yesterday's two-week bottom.
NatGas 5-Hour Chart – Powered by TradingView
The benchmark contract on New York Mercantile Exchange's Henry Hub settled down 7 cents, or 2.6%, in Wednesday's trade, at $2.643 per million metric British thermal units. It had earlier plumbed $2.538 per mmBtu, its lowest since the week ended May 9.
More Downside Likely After Storage Report
Analysts believe June gas will have more to lose after Thursday's release, by the U.S. Energy Information Administration, of natural gas storage data for the week ending May 17. In the data due at 10:30 ET (14:30 GMT), the EIA is expected to report that U.S. utilities injected a larger-than-normal 104 billion cubic feet of gas into storage last week, as production held near record levels, according to a Reuters poll on Wednesday.
The projected build for the week ending May 17 compared with an increase of 93 bcf during the same week a year ago and a five-year average injection of 88 bcf for the period. Utilities added 106 bcf to storage in the prior week ended May 10.
Dan Myers, natural gas analyst at the Gelber & Associates consultancy in Houston, said relatively bearish expectations for the storage report and moderating weather forecasts in the next ten days had led to a 10-cent tumble in June gas futures since Monday.
Said Myers:
"Most importantly, the overabundance of production continues to make any lasting rally exceedingly difficult."
Solid Triple-Digit Inventory Builds After Memorial Day?
Myers said lingering overnight heating demand in the Midwest early this week coupled with increasing cooling demand over the next few days could hold the next storage change just under the 100 Bcf mark, or just marginally above the five-year average.
But he added:
"Nevertheless, solid triple-digit builds are anticipated to persist in the following weeks due to reduced demand from the Memorial Day holiday, and forecasts that the impending hot weather will weaken by early June."
Weather reports show last week being slightly colder than normal, with a reading of 40 heating degree days (HDDs) versus a 30-year normal of 32 HDDs and 20 HDDs noted for the same week of last year.
HDDs measure the number of degrees a day's average temperature is below 65 Fahrenheit (18 Celsius) and are used to estimate demand to heat homes and businesses.
Some, like Dominick Chirichella of the Energy Management Institute in New York, think there may actually be some untoward weather in the coming weeks that could result in some price volatility.
Said Chirichella:
"A major heat wave will be likely across the Southeast over the next 10 days with only a slow cooling trend after."

"Flooding risks will be on the table across the central Plains through portions of the Midwest at least through this weekend."
If that were to occur, there might be some reprieve after all for those who are long natural gas.
But bets like Chirichella's are more the exception than the norm.
Market Lacking Credible Weather Information
For now, both fundamentals and technicals of natural gas show the path of least resistance being lower.
For instance, Investing.com's daily technical outlook has a "Strong Sell" on June gas, projecting a downside as low as $2.542 per mmBtu that could push it back toward Wednesday's two-week low.
Scott Shelton, energy futures broker at ICAP (LON:) in Durham, N.C., said while spreads on Henry Hub were 'cheap' through most of 2019 with the exception of the front end, the market seemed to lack credible information that could allow for more nimble trades during unexpected weather changes.
He added:
"I think that the market doesn't have enough information on summer weather to be willing to buy those spreads, which means that the forward selling very easily becomes an issue for the front end of the market."