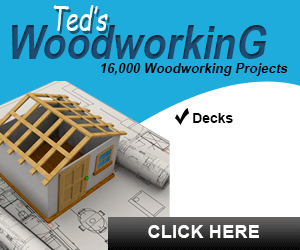 Even though more than 2 crore households have been connected under the Saubhagya scheme, which aims to achieve 100% household electrification within December 2018, the speed of electrification needs to be increased by 72% if the deadline is to be met.
In a recent review meeting on the progress of the scheme, chaired by power minister RK Singh, it was pointed out that meeting the deadline warrants raising the current electrification speed of 1.1 lakh households per day to 1.9 lakh.
While acknowledging that the recent acceleration in the household electrification process, the minister asked power utilities to closely review the progress with turn-key contracting agencies at division levels. "Fund would not be a constraint and the power ministry would extend all possible support," Singh said.
Prime Minister Narendra Modi had launched the Rs 16,320-crore Saubhagya scheme on September 2017. The power ministry had reported the electrification of India's all 5,97,464 inhabited villages in April this year. When the Modi government took over, there were 18,452 unelectrified villages in the country.
According to the latest figures in the government web portal, states, where the largest number of households are still in the dark, are Uttar Pradesh (65.9 lakh), Assam (10.5 lakh), Odisha (7.1 lakh), Rajasthan (6.6 lakh) and Jharkhand (5.7 lakh).
Alok Kumar, principal secretary of Uttar Pradesh, where the largest number of households remain unelectrified, said the state has already regularised 20 lakh out of the 35 lakh illegal connections. Kumar informed the government has identified pockets where consumers are not willing to take new connections.
Uttar Pradesh has been asked to procure written consent notes from unwilling consumers to avoid counter claim. It was also advised to take appropriate actions against illegal connections, including arrest.
Jishnu Barua, additional chief secretary of Assam, said the electrification rate in the state is 4,316 households per day against the requirement of 12,557. The state envisages further challenges in erecting paddy fields during the harvesting season.
Electrification in Rajasthan is taking time as it now plans to connect 3.56 lakh households through 'off-grid' mechanism, against 86 thousand originally proposed. The average expenditure per household has now risen to Rs 70,000, which warranted re-tendering of the process, state's principal secretary (energy) Sanjay Malhotra informed.
Singh had said last month that his ministry has raised the equipment supply issue with the Indian Electrical and Electronics Manufacturers Association. To enthuse power distribution companies, Singh has announced rewards of Rs 100 crore to entities which achieve electrification targets first.