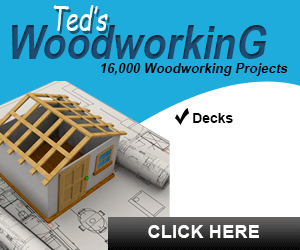 Angelina Jolie and Justin Theroux were not talking for hours about Brad Pitt and Jennifer Aniston, despite a new claim. Life & Style magazine falsely claimed Jolie and Theroux "have feelings for one another."
Gossip Cop debunked the latest report about Jolie and Theroux's romance "getting intense" and that it's the second time the "Maleficent" actress has "snagged" a man from Aniston. The report also claimed their supposed "romance [is] heating up" and that Jolie dating Theroux could leave Aniston "devastated when she finds out."
"If they are dating… the whole thing could blow up" because of their exes, namely Pitt and Aniston, an unreliable source claimed. 
However, there was no truth in the recent claims linking Jolie and Theroux, which comes as the two were ending their marriages with their respective partners.
Last week, Life & Style magazine claimed Jolie was secretly dating Theroux to get revenge against Aniston.
The false report claimed Jolie and Theroux initially met in August to discuss a potential film project, but the business relationship escalated "in momentum and intensity" after the two bonded over shared interests.
A source claimed, "pals think they're starting to develop feelings for each other" following several secret outings together. "It's the best-kept secret, but it's not like Angie is worried about the romance getting out. The reality is that they're really into each other."
Since the two power couples split, there have been several rumors linking the four to multiple stars, including one another. Their have been rumors about Aniston and Pitt dating. Some false reports also went up to the lengths to claim Aniston was having a "miracle baby" with her ex-husband and they were planning a wedding. However, representatives of Pitt and Aniston said that the couple has not reunited and that they haven't spoken to each other in years. 
Most recently, several reports claimed that Jolie was feeling "lonely" with Pitt and was regretting divorcing Pitt. A Hollywood Life source claimed Jolie found one of Pitt's "favorite white T-shirts" in luggage she had in her new home, and it triggered her to "burst into tears." The source added after holding onto and smelling the actor's alleged T-shirt, "all the memories came rushing back" and Jolie was swept up in "sadness" and was now "regretting her divorce."
All these rumors about Jolie and Pitt along with Theroux and Aniston are completely false.
Justin Theroux and Jennifer Aniston announced their split in February 2018. The actors are pictured attending the premiere of HBO's "The Leftovers" Season 3 on April 4, 2017, in Los Angeles. Photo: Kevin Winter/Getty Images