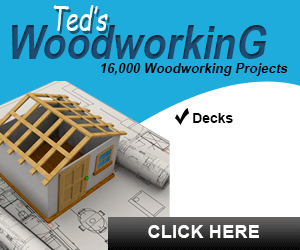 There's a strong possibility that political pundits will look back on Feb. 11, 2019, as a day that saw battle lines drawn in the Texas sand. 
At one El Paso rally was President Donald Trump. At another rally — less than two miles away — was Robert "Beto" O'Rourke, who recently served as a three-term U.S. representative from El Paso.
The two politicians could go head-to-head in 2020 but on Monday they were expressing their views on border security, amid fears that the week could conclude with another government shutdown.
Trump used the rally in what seemed like an early campaign move, calling his ongoing demand to secure $5.7 billion for a border wall a "common sense agenda of the American people."
O'Rourke, who surprised many in 2018 with a spirited but failed run to unseat Sen. Ted Cruz, has yet to announce his intentions to run for president. 
And like Trump, O'Rourke used Twitter to spark attention about issues that matter to him. He emphasized that pro-immigration stances and support against a border wall were "the example that the United States of American needs right now."
One hot topic after the rallies was crowd size. Such talk is not new with Trump, who famously got his term started by exaggerating the size of his inauguration crowd in comparison to his predecessor Barack Obama.
"A young man who's got very little going for himself except he's got a great first name. He challenged us. So we have, let's say 35,000 people tonight, and he has, say, 200 people, 300 people," Trump said, comparing his rally with O'Rourke's rally.
"Not too good. In fact, what I would do is I would say that may be the end of his presidential bid."
Donald Trump Jr. tweeted about the crowd at the El Paso rally, seemingly berating O'Rourke for his counter-protest efforts. Indeed, one NBC headline read: "Beto O'Rourke gets under Trump's skin in El Paso."
Trump Jr., who came under fire this week for making light of Native American genocide, echoed his father on social media Monday night that O'Rourke's crowd had a mere "few hundred" compared to Trump's "35,000" and calling it "a really bad look."
Not only did President Trump repeatedly mention O'Rourke and his efforts, but numerous sources disputed the crowd number.
The El Paso Fire Department's capacity number for Trump's event was 6,500 and with a spokesman claiming that the total might have reached "10,000 with the people outside."
As for O'Rourke, NBC News estimated that there were 7,000 and 8,000 people at his rally and march. Jennifer Epstein of Bloomberg News reported that march and rally drew between 10,000 and 15,000 people.
Trump supporters also gathered in protest of the march organized by O'Rourke, with up to 1,000 counter-protesting the protestors, perhaps evening out the number of attendees to both events.
There was a sharp contrast in the content of the speeches. Trump touched on what he believed was the effectiveness of a border fence near El Paso, which completed construction in 2009. He also talked about those who have spoken out against those claims.
"I have been watching when they have been trying to say, 'Oh, the wall didn't make up much [difference], well you take a look at what they did with the past crimes and how they made them from very serious to much less serious, you take a look at what the real system is," Trump told the crowd.
"I spoke to people that have been there a long time. They said when the wall went up it's a whole different ballgame,' he added.
Statistics contradict Trump's views on the El Paso crime rate. One 2017 report released by the FBI found that El Paso's highest violent crime uptick occurred the same year the fence was completed.
At his own rally, O'Rourke slammed the proposed border wall.
"We are not safe because of walls but in spite of walls," O'Rourke told the crowd. "We have so much to give, so much to show the rest of the country."
It remains unclear if O'Rourke plans to run for president in what is already a crowded Democratic field. CNN on Tuesday provided rankings for seven candidates, with Sen. Kamala Harris in the top spot. O'Rourke may also have to contend against former vice-president Joe Biden. 
According to betting site Odds Checker, Trump is the favorite to win in 2020 at 2/1 odds but his odds would likely weaken should he face a Republican primary challenge.
Harris leads the field of Democrats at 5/1 odds. But O'Rourke appears to be seriously in the mix despite uncertainty about his candidacy. He shares 10/1 odds with Biden. 
Chris Cillizza of CNN in late November called O'Rourke "the hottest thing in Democratic politics."
Former candidate for U.S. Senate Beto O'Rourke takes selfies with well-wishers at a rally to protest a U.S./Mexico border wall being pushed by President Donald Trump February 11, 2019 in El Paso, Texas. Photo: Christ Chavez/Getty Images