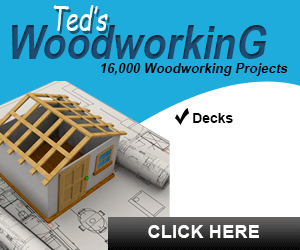 There are select NBA teams looking to fill up their middle with a reliable center to man the paint. Most of the names are the veterans nearing the end of their career or backups recently cut to make room for potential trades happening by the Feb. 7 deadline.
Speaking of NBA trades, two teams who could study moves are the Memphis Grizzlies and the Miami Heat. Both have big men who have been underperforming although under different conditions. Whiteside has seen his performance dip while Gasol has been struggling to recall the form that made him one of the coveted centers of the league.
For the Heat, it depends on who among their players they feel are of use. A suggested trade by the Bleacher Report involving Whiteside, James Johnson, Wayne Ellington, Rodney McGruder and a 2022 second-round pick for Gasol, Omir Casspi and Chandler Parsons could work – with emphasis on the centers in the deal.
Johnson and Whiteside in exchange for Gasol in the mix could work for both squads, both playable and possibly of expanded use compared to the Spaniard. Gasol is due to earn $24.1 million this year and owns a player option worth $25.5 million after the current NBA season.
In all likelihood, Gasol may opt to test free agency with hopes to get another lucrative deal. But all that depends on how he performs for the remainder of the season. According to Basketball-Reference, he holds averages of 15.3 points, 8.5 rebounds, and 4.7 assists this season, well within his career averages. But one thing that may factor in is his age (33).
Should he end up with the Heat, he could get a two to three-year contract depending on team president Pat Riley. His health and performance for the remainder of the season will likely dictate that.
For Whiteside, a change of scenery may be good. He made a name for himself being a fierce defender. A move to Memphis could help him rediscover that old fire with the Grizzlies likely to start rebuilding soon.
A swap involving Hassan Whiteside and Marc Gasol could work for both the Miami Heat and the Memphis Grizzlies. Hassan Whiteside #21 of the Miami Heat reacts against the Charlotte Hornets during the second half at American Airlines Arena on October 20, 2018 in Miami, Florida. Photo: Getty Images/Michael Reaves
As mentioned in a previous post, the Grizzlies could place both Gasol and Mike Conley Jr. on the block. A lot will depend on what direction team owner Robert Pera has in mind. Based on their win-loss record over at the Western Conference (19-28), it looks like a revamp may be in the works soon.