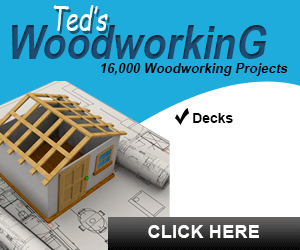 Carly is one of the main suspects in Mary Pat's murder case, but when she realizes Sonny hasn't returned to stand by her side, she will begin to fall apart. On the Tuesday, Nov. 13 episode of "General Hospital," Carly will confide in Jason, as Oscar and Alexis pique Julian's curiosity.
In the promo for the ABC soap opera, Carly (Laura Wright) tells Jason (Steve Burton) she is worried because she doesn't know what's going on. "General Hospital" spoilers reveal Carly can't find her husband.
In the previous episode, Jordan (Briana Nicole Henry) and Chase (Josh Swickard) informed Carly her DNA was found on Mary Pat's (Patricia Bethune) body. When she called Sonny (Maurice Benard) to update him about the case, he didn't pick up, so she left an urgent message telling him to call her back.
Although Jordan and Chase don't believe she actually murdered the nurse since the way her head was severed suggests someone with skills similar to the kind a doctor would possess killed her, Carly is still a person of interest in the case.
While Carly remains upset about becoming a suspect, she is also worried that her husband has not returned her phone call. From the looks of the promo, Sonny is still at Jeanette's (Ely Pouget) house with Margaux (Elizabeth Hendrickson). Chances are Jason will know exactly where Sonny is, but will he tell Carly what her husband has been up to?
Elsewhere in the ABC preview, Julian (William deVry) overhears Alexis (Nancy Lee Grahn) ask Oscar (Garren Stitt) if he is sure he is ready to handle the next steps in his case. "GH" spoilers reveal Julian grows suspicious of Alexis.
Julian has been trying to support Kim (Tamara Braun) throughout her ordeal with Oscar, but it looks like he may finally suspect Alexis is the real issue. Kim hasn't shared all the details about Oscar's terminal condition with Julian, but he knows she is desperate to reconnect with her son.
Although Oscar is determined to proceed with his emancipation case, will Julian be able to use the information he learns from eavesdropping to bring Kim and her son back together?
"General Hospital airs weekdays at 3 p.m. EST on ABC.
Carly (Laura Wright) wants answers after Sonny (Maurice Benard) fails to comfort her on "General Hospital." Photo: ABC