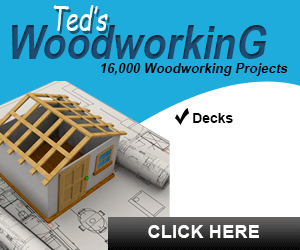 She turned against them and agreed to be a witness and provide evidence of the crime in exchange for immunity. Now, as Victoria, Sharon and Nikki prepare to be arraigned for JT's murder, the extent of Phyllis' betrayal will be revealed on the Friday, Feb. 22 episode of "The Young and the Restless."
After Sharon (Sharon Case) confessed the truth to Rey (Jordi Villasousa) and she, Victoria (Amelia Heinle) and Phyllis (Gina Tognoni) were all arrested on the CBS soap for JT's (Thad Luckinbill) murder, Phyllis quickly took her best interests into her own hands. As the other women were questioned about the murder and cover-up, including Nikki (Melody Thomas Scott), Phyllis told Christine (Lauralee Bell) she could provide evidence of the crime, but wouldn't do so unless she was granted immunity. After checking out her claims and corroborating the existence of a video with Mariah (Camryn Grimes), Christine granted her the request. Thus far, no one else has known why she was let go while the other remained in jail, but now, the secret will get out.
Nick (Joshua Morrow) is stunned after learning what Phyllis (Gina Tognoni) has done on the Feb. 22, 2019 episode of "The Young and the Restless." Photo: Howard Wise/JPI Studios for CBS
The other three women will be taken in and arraigned for the crime, and it will be there that Christine reveals Phyllis is her star witness who can prove that the other three worked together to cover up the crime for nearly a year and wound up murdering JT. When she breaks that news, not only will the other women be shocked, but so will everyone else in the courtroom, including Mariah, Victor (Eric Braden), Billy (Jason Thompson) and Nick (Joshua Morrow).
"Nick is stunned," spoilers reveal.
Nick will be especially shocked because that means his girlfriend seems to be setting up his mother and sister to take the fall for the crime, as well as his other ex and the mother of his other children. This will be difficult for him to understand because Phyllis knows how important it is to him to protect his family—but she seems to be doing the opposite of that.
Of course, Victor also won't hesitate to remind Phyllis that if she seriously plans to let the others take the fall completely, he won't hesitate to take action against her, as spoilers tease that "Victor defends the Newman family."
However, even as objections to Phyllis' betrayal surface, it won't help the other women, at least for now, as they are certain to be charged with the crimes and officially left to await trial.
"The Young and the Restless" airs weekdays at 12:30 p.m. EST on CBS.