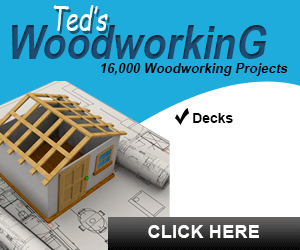 Natural gas prices are down 20% from a year ago and the weather isn't looking like it's going to give the market a break any time soon—a worrying phenomenon to some, amid bets that inventories surged again last week from poor cooling demand.
U.S. utilities likely injected a larger-than-normal 109 billion cubic feet of natural gas into last week as production held near record levels, a Reuters poll of industry analysts said on Wednesday.
For four previous weeks in a row, gas injections had crossed the triple-digit bcf mark as benign weather bedeviled those with long positions on the market.
Short-Term Weather Forecasts Not Cooperating With The Bulls
Dominick Chirichella, director of risk and trading of the Energy Management Institute in New York, summed it up succinctly:
"The short-term weather forecasts are not cooperating with the bulls as most of the country, except for the western and Gulf Coastal areas, is expecting normal to below normal temperatures for the next several weeks."

"Based on robust production and mild temperatures, weekly inventory injections are likely to be above average through the end of June."
The Reuters poll showed there were 57 cooling degree days (CDDs) last week, versus a 30-year norm of 50 CDDs for the period and 61 CDDs for the same week last year. CDDs measure the number of degrees a day's average temperature is above 65 Fahrenheit (18 Celsius), and are used to estimate demand to cool homes and businesses.
In Wednesday's trade, the front-month on the New York Mercantile Exchange's Henry Hub settled down 5% at $2.386 per million metric British thermal units.
Henry Hub gas futures are down a fifth in value from a year ago as high storage levels and mild weather bear down on the market.
Gas Prices Down 36% From 2019 Highs
NatGas Daily Chart – Powered by TradingView
The losses are even higher if compared to the market's peak of $3.722 per mmBtu struck on Jan. 15. Only six months into 2019, Henry Hub futures have lost 36% from those peaks. In fact, the market has been in the red since December, settling down every month without fail, despite the Jan. 15 high.
Investing.com's Daily Technical Outlook has a "Strong Sell" recommendation on natural gas, projecting a support level as low as $2.324 per mmBtu. Based on Wednesday's settlement of $2.386 per, that spells a loss of another 3%.
Kent Bayazitoglu, analyst at Gelber & Associates in Houston, said he expected gas prices to stay within $2.30 to $2.40 per mmBtu until the release of Thursday's storage data at 10:30 AM ET (14:30 GMT).
He added:
"Weather forecasts will need to see some significant heat in order to pull prices back to $2.50."
Scott Shelton, energy futures broker at ICAP in Durham, N.C., said lack of weather support aside, most gas bulls were on the sidelines now, unable to fathom the inventory builds seen in the past few weeks.
Shelton added:
"I am bullish though … A sub 100bn number for this week is a necessity for a rally and I have little faith in the market's ability to model storage currently."