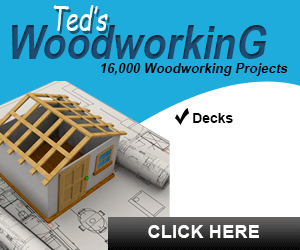 An American mother, who was suffering from severe postpartum depression, threw her two-month-old infant out from a moving car before jumping out herself in Bali on Tuesday evening, Indonesian police said Wednesday.
The driver and the guide said Nicole Stasio, 32, vaulted out of the vehicle without warning. They said they were initially not aware about what happened to the infant.
Residents in South Denpasar found the baby with severe injuries, a few meters from where Stasio jumped out of the car. The infant was taken to the hospital where she died seven hours later. Her mother was still being treated at the same hospital, Daily Telegraph reported.
South Denpasar police Chief Nyoman Wiarajaya told a news conference the woman, born in California, travelled to Bali with her parents in July this year. Her parents left after staying for 10 days and the woman gave birth in September.
Quoting the driver and the guide who were with the family since they arrived in Bali, the official said, "She refused to answer when they (the parents) asked about her baby's father. But she gave the impression that she was unmarried and her family preferred that she give birth to a child abroad, like wanting to avoid something."
Stasio, a yoga instructor, had written on Facebook she was planning to move back to California.
The driver and the guide said the woman asked them to take her and her daughter to the airport Tuesday evening, but suddenly changed her mind and asked them to take her back. She sat silently in the car before the incident, they told the police.
Representational image of a mother holding the foot of her newborn baby at the hospital in Nantes, western France, July 7, 2018. Photo: LOIC VENANCE/AFP/Getty Images
Stasio hasn't been questioned yet as she was hospitalized in a severe state of depression and was also not informed about her daughter's death.
"With this condition, it is unlikely we will make her a suspect. We are still guarding and protecting her, so she will not be more shocked and even more depressed knowing that her baby also died," Wiarajaya said, Mouths Of Mum reported.
"I am creating a life of beauty, abundance, peace, and unconditional love for myself and my little baby maestro. I am full of joy and excitement to be a mother and guardian of this rainbow starseed coming into this world in mid-August. I am doing the best I can to make my dream a reality, and with this call for help from my community. I am overcoming my fear of asking for help. With great humility and gratitude, I ask for help from my friends and soul family to raise money for welcoming this baby into the world with a midwife and all the little necessities around childbirth," she had written on her Facebook page.